Family : Rosaceae
Class : Hybrid Tea

Texto y fotos © Giuseppe Mazza

Traducción en español de Susana Franke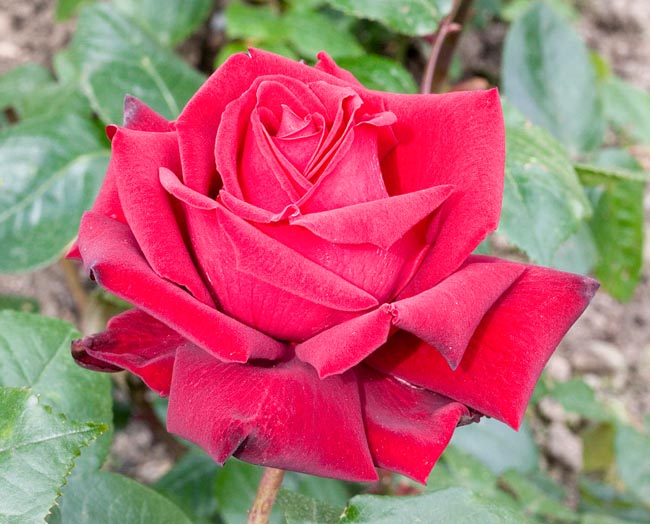 Created in England in 1984 by Patrick Dockson.
It is known also as 'Leslie's Dream', or 'Pavarotti'.
Corollas with 20 red petals, without perfume.
Variety denomination : DICjoon
Parentage :
'Bonfire' × 'Typhoon'

→ History of the rose : from the Wild Roses towards a perfect rose.
→ To appreciate the biodiversity of roses, please click here.