Family : Rosaceae
Class : Hybrid Tea

Text and pictures © Giuseppe Mazza

English translation by Peter Thompson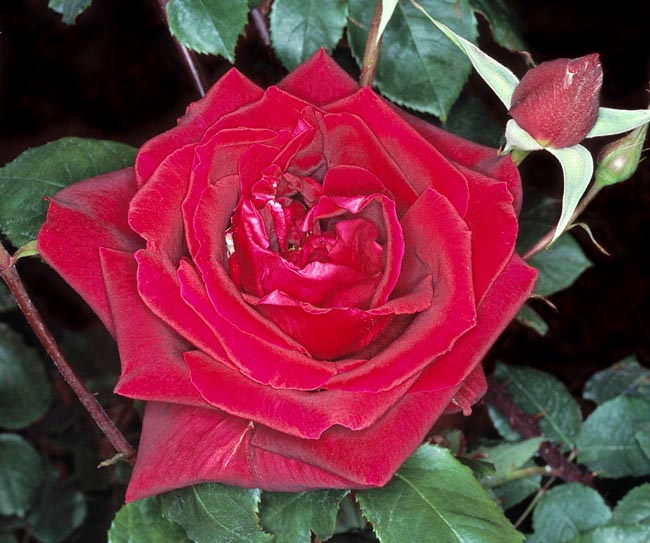 An important rose, created in France in 1963 by Meilland.
Corollas with 35 velvety, dark red petals, with veining and the intense perfume of the old roses.
Variety denomination : MEIcesar, MEIsar
Parentage :
'Chrysler Imperial' × 'Charles Mallerin'
Awards :
1962 - Baden-Baden Gold Medal
1974 - American Rose Society : James Alexander Gamble Rose Fragrance Award
1988 - World Federation of Rose Societies : WFRS Rose Hall of Fame (The World's Favourite Rose)
1999 - York Rose & Garden Society (Canada) : Princess of Show
2001 - Memphis Rose Society : Most Fragrant (Hybrid Tea)

→ History of the rose : from the Wild Roses towards a perfect rose.
→ To appreciate the biodiversity of roses, please click here.