Family : Rosaceae
Class : Climbing Rose


Text and pictures © Giuseppe Mazza

English translation by Peter Thompson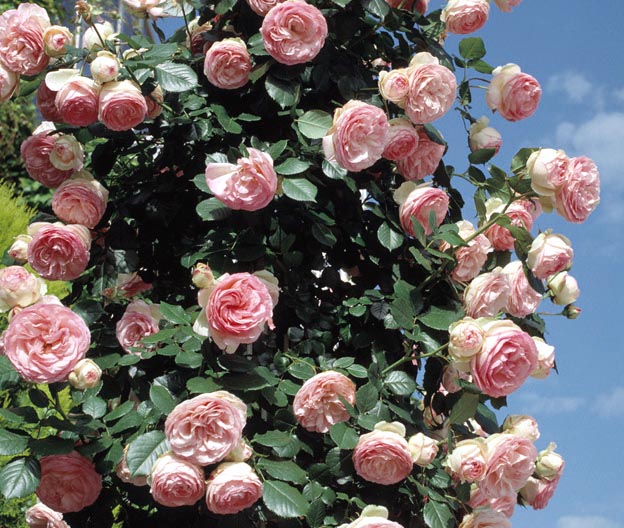 Created in France in 1987 by Marie-Louise Meilland, and known also as 'Eden Rose '88'.
Old style flowers, coloured cream with pink shades, with 55-60 petals, slightly perfumed.
Very resistant to diseases.
In 2006 has been inserted among the roses of the 'Hall of Fame', the most presigious of all times.
Variety denomination : MEIviolin
Parentage :
Seed : 'Danse des Sylphes' × 'Händel'
Pollen : 'Pink Wonder, Cl.'
Awards :
2000 - Climber : Forest City Rose Society - Greater Gwinnett Rose Society - Rocky Mountain District
2001 - Climber : Syracuse Rose Society

→ History of the rose : from the Wild Roses towards a perfect rose.
→ To appreciate the biodiversity of roses, please click here.