Family : Rosaceae
Class : Hybrid Tea

Text and pictures © Giuseppe Mazza

English translation by Mario Beltramini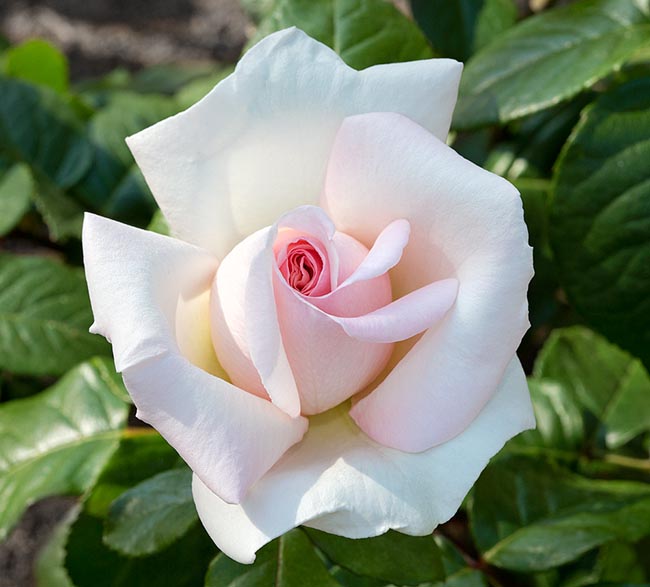 Prestigious Hybrid Tea created in France by Alain Meilland in 1996. The name is a tribute to the memory of Francis Meilland, prince of the hybridizers in the modern rose world. But, as often it happens, for commercial reasons, also this rose has then various names: 'Francis Meilland', 'Alexandre Pouchkine', 'Father of Peace', 'Pretty Woman' and 'Schloss Ippenburg'.
About 60 cm broad shrub, usually 80-130 cm tall. Dense dark green and glossy foliage.
Flowers of 12-13 cm of diameter with 26-40 petals arranged as a cup, white with pinkish shades that get more intense towards the center. Intense sweet perfume of raspberry and of litchi.
Variety denomination : MEItroni
Parentage :
Seed : 'Wimi' × 'Rouge Meilland'
Pollen : 'Margaret Merril'
Awards :
Several awards in various international contests because of the shape and the perfume.

→ History of the rose : from the Wild Roses towards a perfect rose.
→ To appreciate the biodiversity of roses, please click here.