Family : Rosaceae
Class : Miniature Rose

Text and pictures © Giuseppe Mazza

English translation by Peter Thompson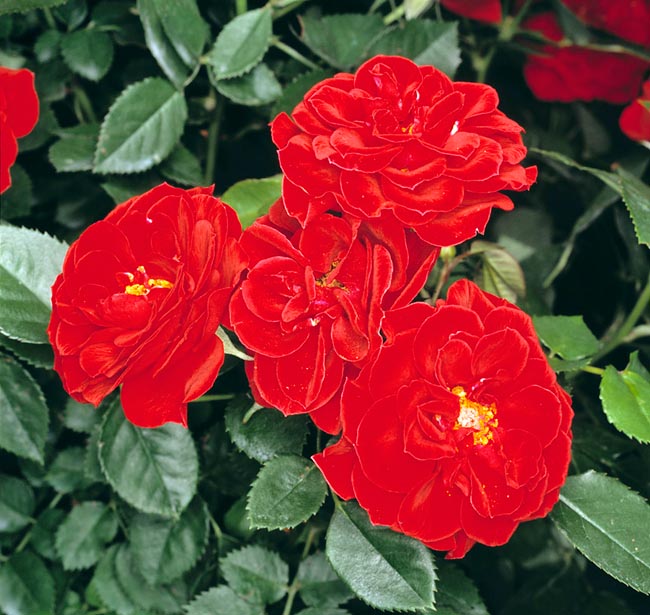 A successful variety created in France by Meilland in 1988, and known also as 'Red Sunblaze' or 'Prince Sunblaze'.
Dark red flowers without perfume. A climbing sport exists.
Variety denomination : MEIrutral
Parentage :
Seed : 'Parador'
Pollen : 'Mogral'
Awards :
2001 - Miniature (One Spray) : Mid-Hudson Rose Society - Reading-Berks Rose Society

→ History of the rose : from the Wild Roses towards a perfect rose.
→ To appreciate the biodiversity of roses, please click here.