Family : Rosaceae
Class : Old Rose - Bourbon

Text and pictures © Giuseppe Mazza

English translation by Mario Beltramini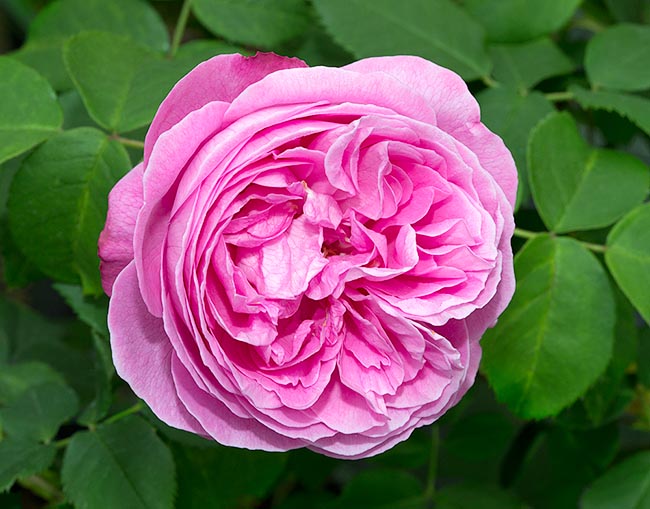 The rose 'Prince Napoléon', created in France in 1864 by Jean Pernet, belongs to that group of remontant roses called Bourbon, born casually in the island of Bourbon, nowadays Réunion, from the crossing of a Rosa chinensis, we talk of the variety 'Old Blush', with an autumnal Damascena, probably the Rosa x damascena 'Quatre Saisons' .
The shrub, vigourous, reaches the 180 cm of height, and the pale green leaves evidence an undeniable kinship with the Rosa chinensis.
The quite fragrant flowers, mostly arranged in clusters, are relatively small but show off even 40 intense pink petals, quartered and arranged in cup.
Little cultivated variety, it would deserve a better diffusion due to its old times charm and the high resistance to the diseases that has protected it without too many cares, for more than 150 years, until our days.

→ History of the rose : from the Wild Roses towards a perfect rose.