Family : Rosaceae
Class : Hybrid Tea

Text and pictures © Giuseppe Mazza

English translation by Peter Thompson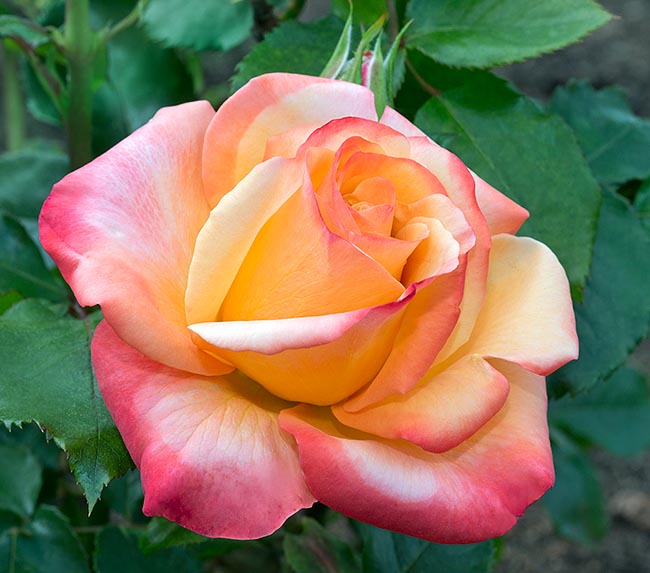 A Hybrid Tea created in Sanremo, Italy, in 1998 by Antonio Marchese.
It was offered on May 12th 2007 to H.S.H. Prince Albert II of Monaco and to H.R.H. the Princess of Hanover by the Italian cross-border workers, united in their remembrance of H.S.H. Prince Rainier III.
Large flowers illuminated in orange-red which soften, upon opening fully, to pastel shades.
The petals, when rubbed slightly, reveal a musky note.
A Ligurian rose to be cultivated in open air, created some kilometres from the Principality of Monaco.
Variety denomination : MARpil

→ History of the rose : from the Wild Roses towards a perfect rose.
→ To appreciate the biodiversity of roses, please click here.