Family : Rosaceae
Class : Hybrid Tea

Text and pictures © Giuseppe Mazza

English translation by Mario Beltramini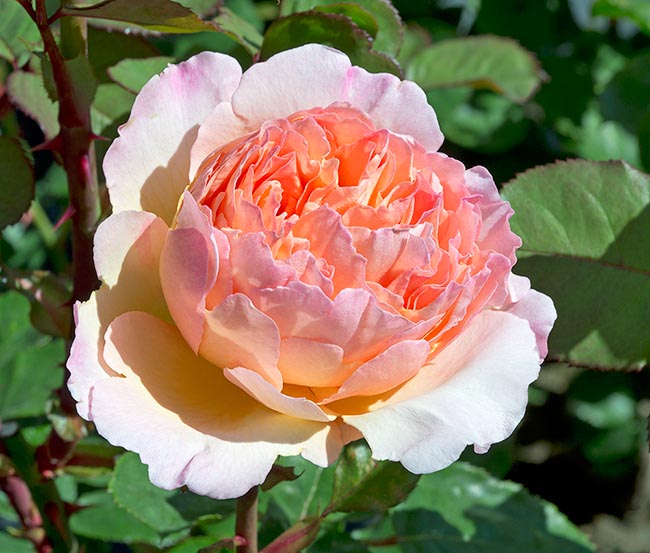 Hybrid Tea, created in France in 2012 by Meilland, honoured on June 14th, 2014, to H.S.H. the Princess Charlène of Monaco for the inauguration of the new Rose Garden Princesse Grace de Monaco. Variety known in Germany with the name of 'Duftjuwel'.
Vigorous shrub with erect posture with glossy dark green leaves. In garden may surpass 1 m of height.
Rich double flowers with quartered shaped bloom, usually isolated, with intense perfume, with even 68 petals having pink ocher pastel shades.
Variety denomination : MEIdysouk
Awards :
Three prizes for the perfume and gold medal at the Geneva International Contest of New Roses.

→ History of the rose : from the Wild Roses towards a perfect rose.
→ To appreciate the biodiversity of roses, please click here.