Family : Rosaceae
Class : Hybrid Tea

Text and pictures © Giuseppe Mazza

English translation by Peter Thompson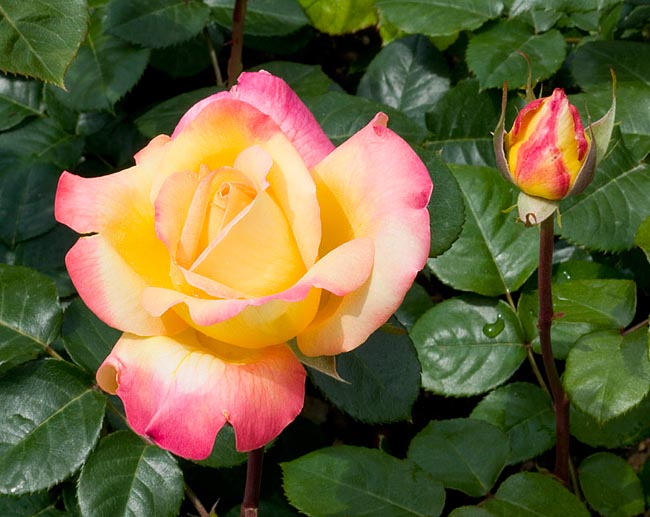 Another relative of 'Peace', created in the USA in 2001 by Jerry F. Twomey and Ping Lim, and known also as 'Love & Peace'.
Commercialised in France by Meilland, it bears 40-50 apricot-yellow petals, which, starting from the apex, shade with time to pink.
Slight perfume.
Variety denomination : BAIpeace
Parentage :
Seedling × 'Peace'
Awards :
2002 - All-America Rose Selection

→ History of the rose : from the Wild Roses towards a perfect rose.
→ To appreciate the biodiversity of roses, please click here.