Family : Rosaceae
Class : Climbing Rose

Text and pictures © Giuseppe Mazza

English translation by Mario Beltramini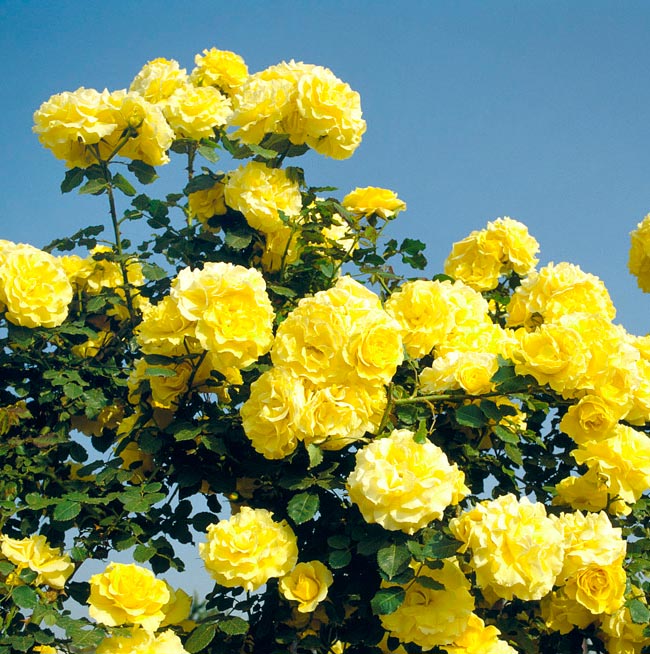 'Rimosa' is a sarmentose climber that rarely exceeds the 2 m of height.
Known also as 'Grimpant Rimosa', 'Gold Bunny, Cl.', 'Gold Badge, Cl.' and 'Climbing Gold Badge', it was born in the nurseries of Meilland, in France, in 1991 as hybrid of Floribunda.
It blooms precociously in spring with clusters of luminous double yellow flowers of 7-8 cm of diametre with about thirty wavy petals, cup arranged, unfortunately without perfume.
The bright green flowers are deciduous but show a good resistance to diseases.
Seen the considerable weight of the overflowing spring blooming (the successive ones are in comparison disappointing), must be solidly attached to pergolas and trellises.
Variety denomination : MEIgronurisar
Awards :
1991 - Saverne Gold Medal - Baden-Baden Gold Medal

→ History of the rose : from the Wild Roses towards a perfect rose.