Family : Rosaceae
Class : Modern shrubby rose

Text and pictures © Giuseppe Mazza

English translation by Ignacio Barrionuevo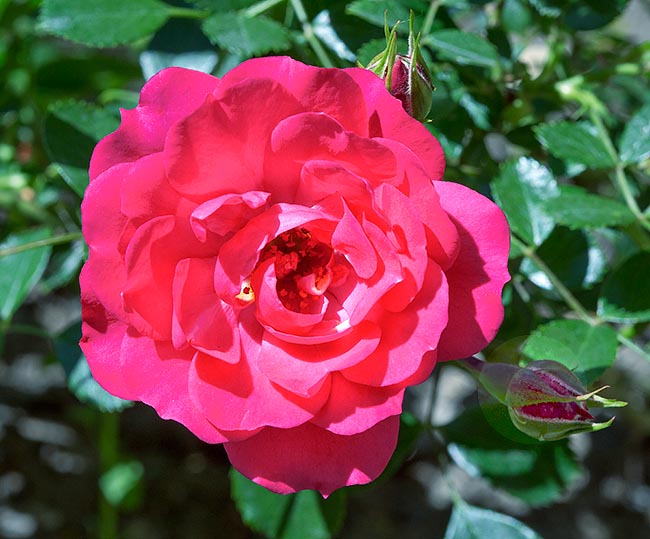 'Rody', also known as 'Viking', was created in Germany in 1988 by Hans Jürgen Evers and then distributed by Tantau in 1994.
It is a typical groundcovering landscape variety belonging to that group of roses, needless of great care, in which the important attribute is not the isolated flower but the whole thing: "choral roses" with few pretensions which sing during the whole vegetative period.
A colourful spot with small semi-double blooms joined in small clusters, firstly coloured in cherry red and then, when maturity is reached, turning to raspberry red, over a healthy and compact shrub, not taller than half a meter.
An ideal plant for borders and small gardens.
Variety denomination : TANydor

→ History of the rose : from the Wild Roses towards a perfect rose.
→ To appreciate the biodiversity of roses, please click here.