Family : Rosaceae
Class : Miniature Rose


Text and pictures © Giuseppe Mazza

English translation by Peter Thompson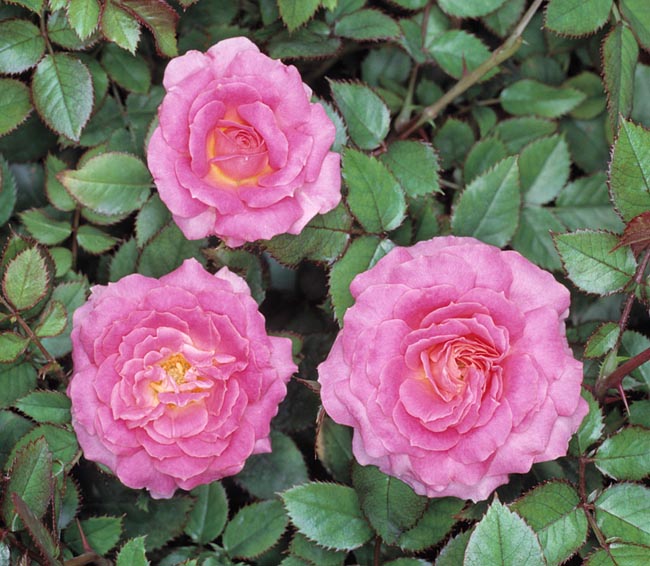 Known also as 'Candy Sunblaze', it appeared in France in 1991 as a sport of 'Lady Sunblaze' of Meilland.
Pink flowers, slightly perfumed.
Variety denomination : MEIdanclar
Parentage :
Sport of 'Lady Sunblaze' (MEIlarco)
Parentage of 'Lady Sunblaze' :
Seed : 'Fashion' × 'Zambra'
Pollen : 'Belle Meillandina'

→ History of the rose : from the Wild Roses towards a perfect rose.
→ To appreciate the biodiversity of roses, please click here.