Family : Rosaceae
Class : Rugosa Hybrid

Text and pictures © Giuseppe Mazza

English translation by Peter Thompson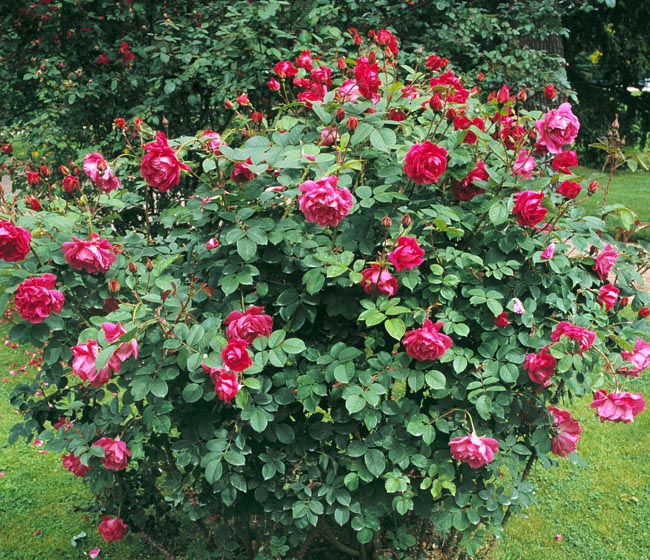 Old Rose.
Created in France in 1901 by Jules Gravereaux, by crossing a Rosa rugosa with a plant born from a Damask Rose and a Hybrid Perpetual.
Large, spherical buds and flattened flowers, with very scented petals, brilliant red, which become more intense with the heat of the sun.
They sometimes flower again at the end of the season, but suffer from infection.
Parentage :
Seed : 'Summer Damask' × 'Général Jacqueminot'
Pollen : Rosa rugosa

→ History of the rose : from the Wild Roses towards a perfect rose.
→ To appreciate the biodiversity of roses, please click here.