Family : Rosaceae
Class : Modern shrubby rose

Text and pictures © Giuseppe Mazza

English translation by Mario Beltramini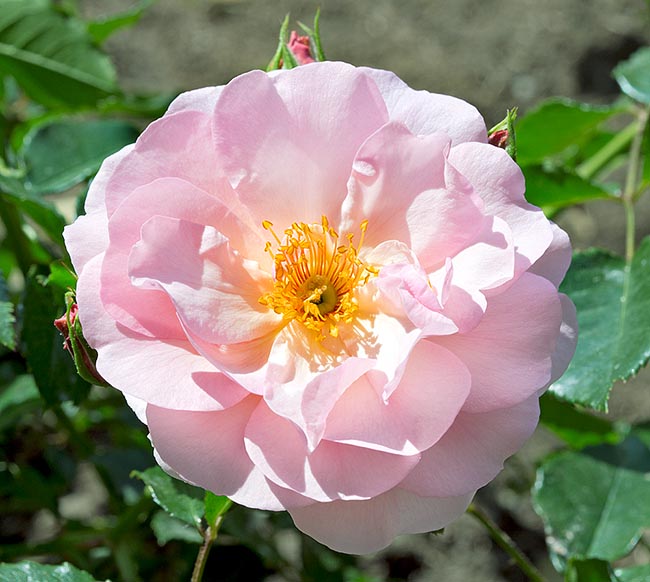 A rose for those loving the good wine? Yes: it's the 'Rose de Beaune' created in Germany by Hans Jürgen Evers in 2006 and marketed in the same year by Tantau.
It is dedicated to the city of Beaune in Burgundy, region known for the particular calcareous Jurassic soil and for its warm summers, where ripe the famous vines of Chardonnay and of Pinot noir.
The 'Rose de Beaune' is a shrub landscape variety even 120 cm tall with dark green leaves, resistant to diseases, and flowers arranged in small clusters, like the Floribundas. They reach the 9 cm of diametre with even 30 pale pink petals and heart of golden stamens.
Sweet fragrance of fruits and flowers in bud till the first frost.
Variety denomination : TANtanoras

→ History of the rose : from the Wild Roses towards a perfect rose.
→ To appreciate the biodiversity of roses, please click here.