Family : Rosaceae
Class : Modern Shrub Rose

Text and pictures © Giuseppe Mazza

English translation by Peter Thompson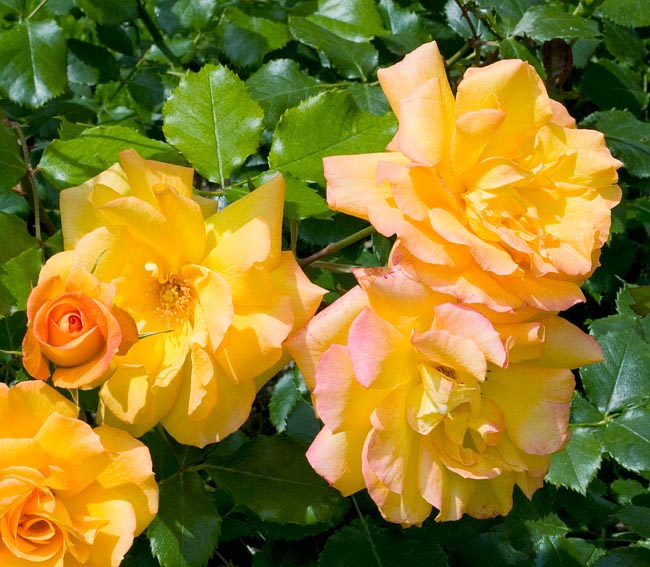 Created in Germany in 1996 by Hans Jürgen Evers, and registered by Tantau.
Yellow petals, changing to orange and red, without perfume.
Very resistant to diseases.
Variety denomination : TANarasah

→ History of the rose : from the Wild Roses towards a perfect rose.
→ To appreciate the biodiversity of roses, please click here.