Family : Rosaceae
Class : Modern shrubby rose - Hybrid Musk

Text and pictures © Giuseppe Mazza

English translation by Mario Beltramini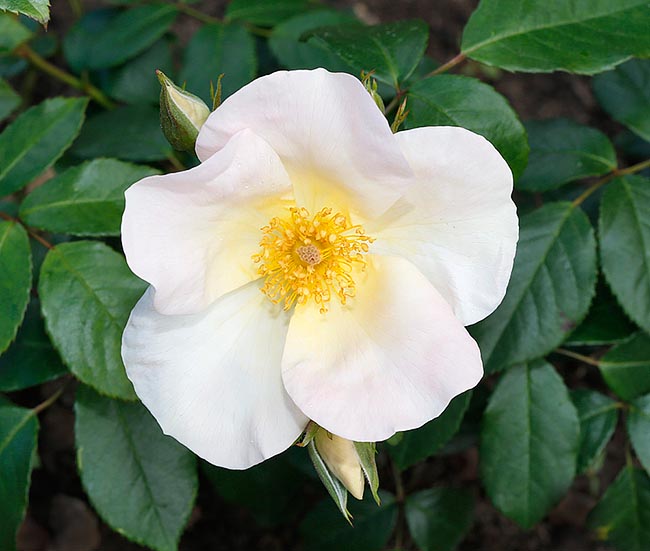 Modern shrubby rose born in 1976 from an hybrid of Rosa moschata done by an English appassionate amateurish hybridizer, Robert A. Holmes, who honoured it to Sally, his wife.
It forms shrubs about 120 cm tall and 90 cm broad, with few prickles, glossy dark green leaves and repeated and abundant blooming during the whole vegetative season.
The simple flowers, with 4-8 petals, usually 5, of soft pink colour shaded of white that well contrast with the yellow colour of the stamina. Slightly perfumed and form generous small clusters, with a look similar to the Floribunds roses.
Resistant to diseases, tolerates relatively the shade.
Parentage :
'Ivory Fashion' × 'Ballerina'
Awards :
In 2012 has been inserted among the roses of the 'Hall of Fame', the most presigious of all times.

→ History of the rose : from the Wild Roses towards a perfect rose.
→ To appreciate the biodiversity of roses, please click here.