Family : Rosaceae
Class : Rugosa Hybrid

Text and pictures © Giuseppe Mazza

English translation by Peter Thompson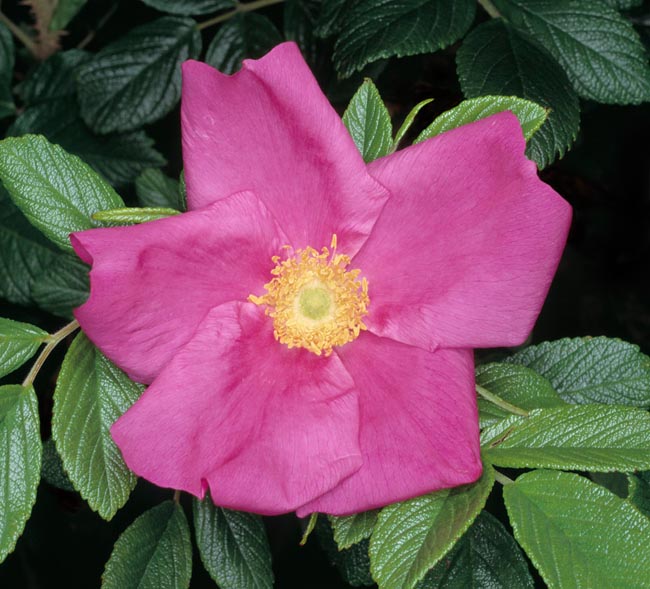 Old Rose.
The Rosa rugosa is native to Japan and western Asia; and the form 'Scabrosa', present in the gardens, is very similar to the botanical species.
It is notable for its single corolla, with 5 perfumed petals, mauve red with silvery reflexes, and the prominent golden stamens.
The big red fruits look like small tomatoes, and are very ornamental.

→ History of the rose : from the Wild Roses towards a perfect rose.
→ To appreciate the biodiversity of roses, please click here.