Family : Rosaceae
Class : Hybrid Tea

Text and pictures © Giuseppe Mazza

English translation by Ignacio Barrionuevo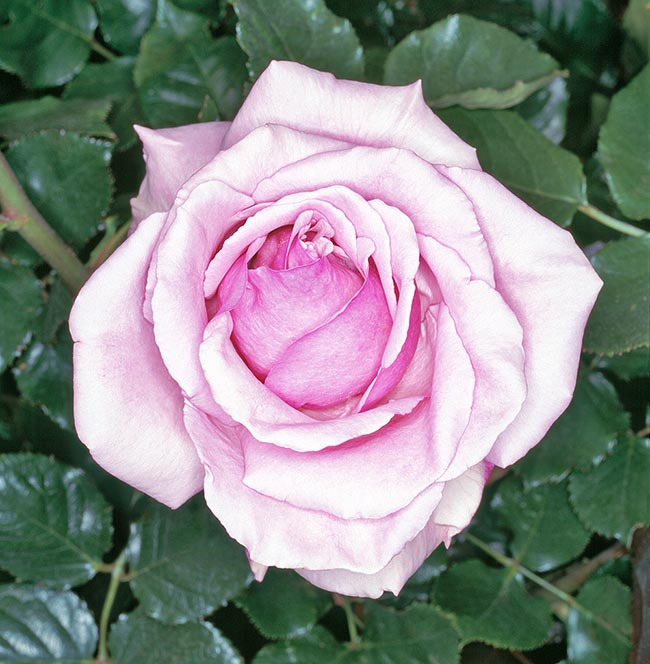 'Silver Anniversary', also known as 'Heather', is a Hybrid Tea born in 1990 in the USA by Jack E. Christensen and commercialized by Jackson & Perkins Co.
Its large flowers, 12 cm in diameter, have an intense scent that reminds of the Damask Rose (Rosa × damascena) as usual among the mauve-tinted varieties.
Its flowers carry around 30 petals, sometimes with white streaks, topping a 60 cm stem, thus being a very well adapted variety to serve the industry of the cut flower by being cultivated in nurseries.
It should not be confused with the variety 'Silver Anniversary' by Poulsen (with varietal denomination POUlari), which is Hybrid Tea with white petals, born around the same years in Denmark.
Variety denomination : JAClav
Parentage :
'Crystalline' × 'Shocking Blue'

→ History of the rose : from the Wild Roses towards a perfect rose.
→ To appreciate the biodiversity of roses, please click here.