Family : Rosaceae
Class : Floribunda

Text and pictures © Giuseppe Mazza

English translation by Mario Beltramini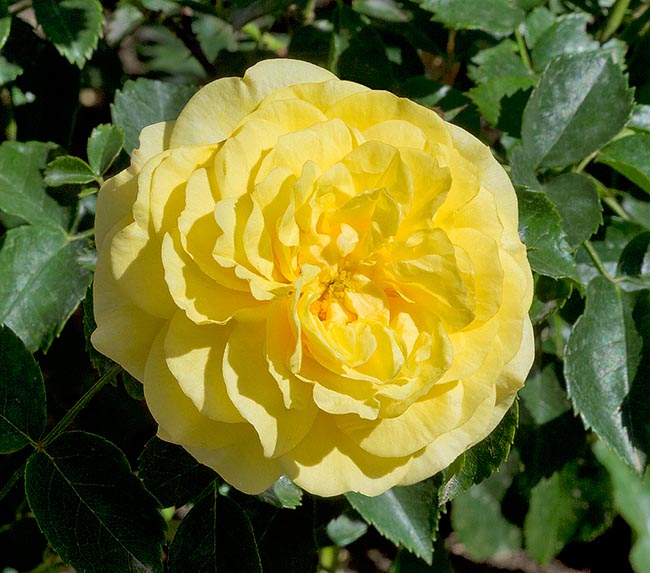 Low maintenance landscaping Floribunda, created in Germany by Tim Hermann Kordes in 2000, 'Solero' is marketed in Germany only in 2009, after the Australian success with the name of 'Splice'.
Roundish 50-80 cm shrub with dense glossy dark green foliage resistant to diseases, it presents with many small luminous flowers, arranged in clusters, very perfumed. They do not exceed the 6 cm of diametre, with 40-45 lemon yellow petals fading from the centre to the margins.
Edges and sunny spots of colour in garden until late autumn.
Variety denomination : KORgeleflo
Parentage :
'Gelber Engel' × Seedling
Awards :
2009 - Rome Silver Medal - Royal National Rose Society Trial Ground Certificate - Anerkannte Deutsche Rose Novelty Trials
2010 - Baden b. Wien/Vienna 7th Prize
2011 - Kortrijk/Courtrai Silver Medal
2012 - Hradec Králové Honourable Mention

→ History of the rose : from the Wild Roses towards a perfect rose.
→ To appreciate the biodiversity of roses, please click here.