Family : Rosaceae
Class : Hybrid Tea

Text and pictures © Giuseppe Mazza

English translation by Ignacio Barrionuevo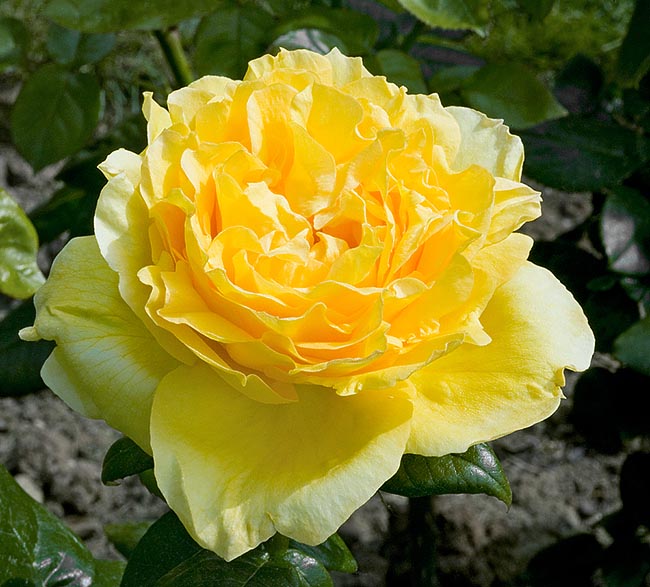 'Souvenir de Marcel Proust' is a shrubby Hybrid Tea dedicated to the famous French writer, created by Delbard in France before 1992 for small gardens.
The shrub does not grow over 80 cm high, and it enlarges its base, as it was a ground-covering variety, even more than 60 cm.
The leaves are large and their colour is an opaque light green. Unfortunately, they are not very resistant too diseases.
The flower, intensely yellow-coloured, with apricot tints at its centre, shows around 30 scented petals, forming a cup, with deep notes of cinnamon and citronella. After the May blooming, this variety usually shows remontancy, although not quite as vigorous as the more recent varieties.
It also is a valid ornament for the house as cut flower.
Variety denomination : DELpapi, DELpapy
Parentage :
Seed : 'Peace' × 'Marcelle Gret'
Pollen : seedling of 'Velizy'
Awards :
1992 - Monza Fragrance Award
1995 - Nantes Fragrance Award

→ History of the rose : from the Wild Roses towards a perfect rose.
→ To appreciate the biodiversity of roses, please click here.