Family : Rosaceae
Class : Hybrid Tea

Text and pictures © Giuseppe Mazza

English translation by Ignacio Barrionuevo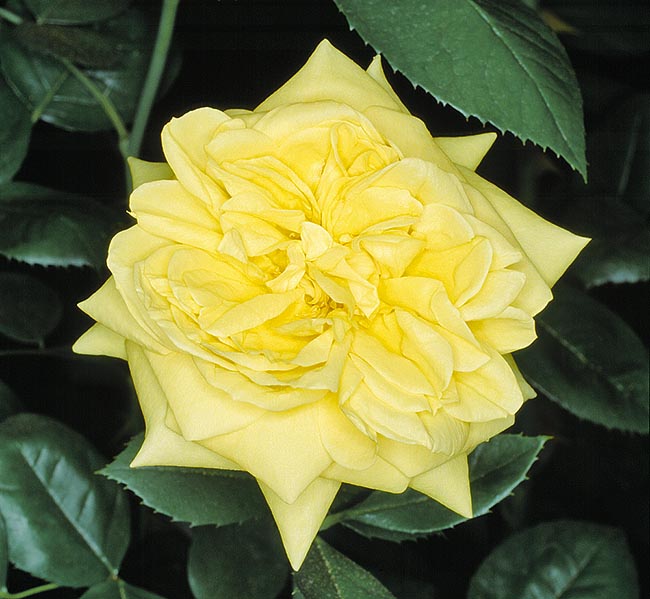 'Starlite' is a Hybrid Tea created at Antibes, France, by Alain Meilland in 1995.
Its lemon yellow-coloured flowers, topping erect stems, open slowly and last long, and the colour does not fade over time.
It is a variety born to feed the cut flower industry by bein cultivated in nurseries and, thus, scarcely present in gardens.
Variety denomination : MEItanet
Seme : 'Golden Times'
Polline : Seedling × 'Golden Garnette'

→ History of the rose : from the Wild Roses towards a perfect rose.
→ To appreciate the biodiversity of roses, please click here.