Family : Rosaceae
Class : Hybrid Tea

Text and pictures © Giuseppe Mazza

English translation by Mario Beltramini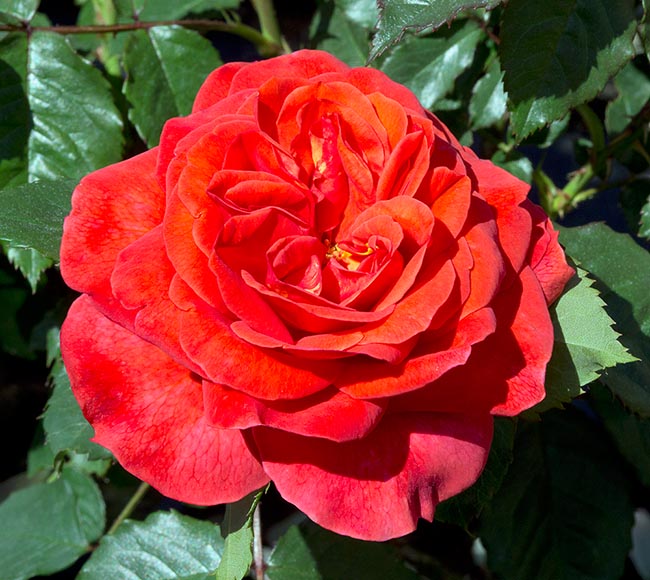 Hybrid Tea created in France by Fabien Ducher in 2012 and dedicated to the journalist Stéphane Bern.
Vigorous shrub that may be 150 cm tall with leaves of a nice bright green colour.
The large double flowers, quartered (that is, with the petals very tight in quarters), orange red, have 26-40 petals and evoke the sweet peach and mango perfume.
Rich blooming, with rapid restart after the cut of the withered flowers, during the whole vegetative period.
Variety denomination : DUCber

→ History of the rose : from the Wild Roses towards a perfect rose.
→ To appreciate the biodiversity of roses, please click here.