Family : Rosaceae
Class : Hybrid Tea

Text and pictures © Giuseppe Mazza

English translation by Peter Thompson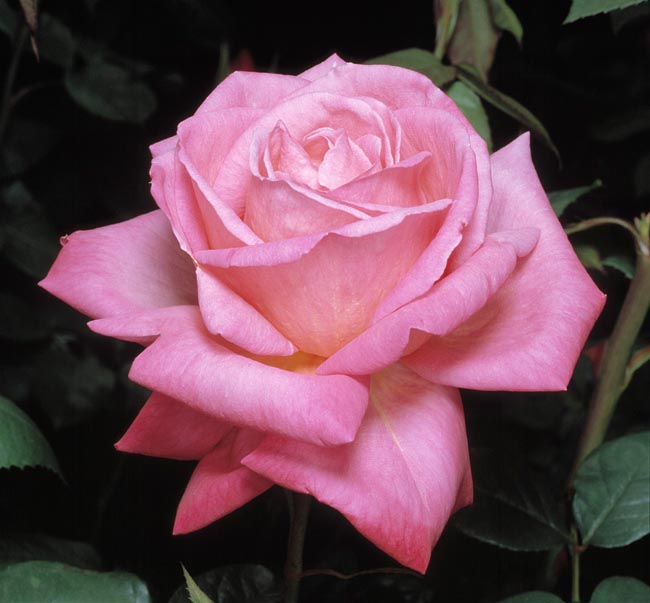 Known also as 'Portrait', it is a Hybrid Tea created by C. Meyer in USA in 1971 and dedicated to H.S.H. Princess Stéphanie de Monaco.
Large, double flower, very perfumed.
It descends from the celebrated 'Peace', created by Meilland in 1942, and its breeder is a talented amateur who won the All-American Rose Selection prize.
Variety denomination : MEYpink
Parentage :
'Pink Parfait' × 'Pink Peace'
Awards :
1972 – All-America Rose Selection
→ History of the rose : from the Wild Roses towards a perfect rose.
→ To appreciate the biodiversity of roses, please click here.