Family : Rosaceae
Class : Modern shrubby rose – English Rose Collection

Text and pictures © Giuseppe Mazza

English translation by Mario Beltramini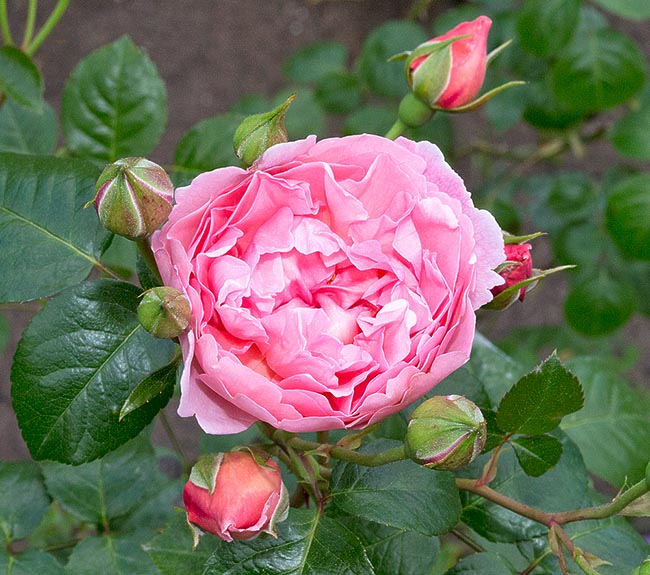 'Strawberry Hill' belongs to that group of shrub roses, called English, created by Austin, that imitate the old roses in look and fragrance but with, in addition, the reflowering character.
So, it is born in England, from the hands of David C.H. Austin, in 2001 and has been marketed in 2007.
Vigourous shrub, even 120 cm tall and broad, with bright dark green foliage.
The flowers present in small clusters, like the Floribundas. They are cup-shaped, with 8-9 cm of diametre and 80-120 pink petals, fading outwards while ageing and separate when ripe showing a heart of yellow stamina. Intense myrtle and honey fragrance.
Flowering with more cycles up to late autumn and excellent cut flower.
Variety denomination : AUSrimini
Parentage :
Crossing of two seedlings
Awards :
2007 – Nantes Honourable Mention – Gold Standard Rose Trials: Gold Standard
2010 – Nagaoka Gold Award – Nagaoka: Most Fragrant Rose – Nagaoka: Best Rose Award

→ History of the rose : from the Wild Roses towards a perfect rose.
→ To appreciate the biodiversity of roses, please click here.