Family : Rosaceae
Class : Hybrid Tea

Text and pictures © Giuseppe Mazza

English translation by Ignacio Barrionuevo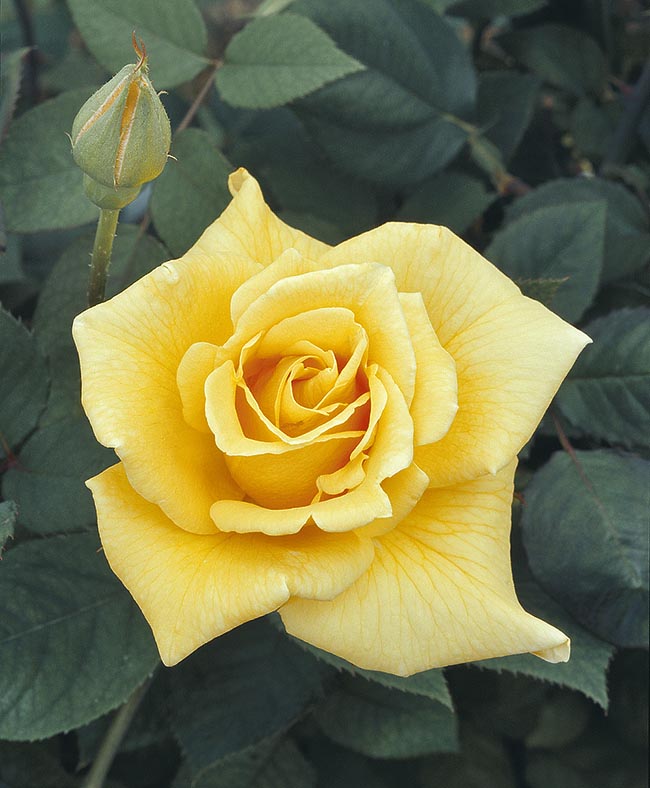 'Sun King' is Hybrid Tea created in France by Francis Meilland in 1954.
It was born from the breeding between the famous rose 'Peace', distributed in 1942 by Francis Meilland itself, and 'Duchesse de Talleyrand', another Hybrid Tea created by the same hybridator in 1944.
This variety shows large scented flowers which glow with a medium yellow colour, very useful for decorating the garden or the house as cut flower.
The flowers, generally isolated at their own stems, bloom again, after the cutting, in flushes during the whole vegetative season with the only condition of basking in the Mediterranean sun, as its name suggests.

→ History of the rose : from the Wild Roses towards a perfect rose.
→ To appreciate the biodiversity of roses, please click here.