Family : Rosaceae
Class : Climbing Rose, Hybrid Tea

Text and pictures © Giuseppe Mazza

English translation by Peter Thompson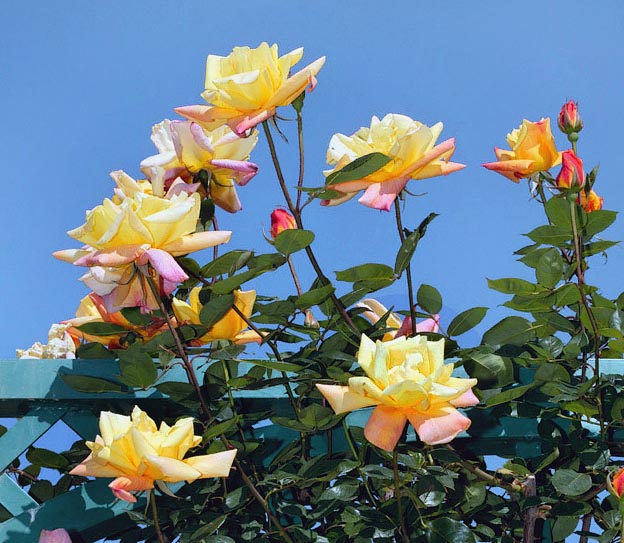 Originated in the USA around 1950 as a climbing sport of 'Sutter's Gold', a Hybrid Tea created by Herbert C. Swim.
Yellow petals, powdered and shaded in orange-pink, with an intense perfume.
Parentage :
Sport of 'Sutter's Gold'
Parentage of 'Sutter's Gold' :
'Charlotte Armstrong' × 'Signora'
Awards ('Sutter's Gold'):
1946 - Portland Rose Trials : Gold Medal
1948 - Bagatelle (Paris) : Médaille d'Or
1949 - Geneva Gold Medal
1950 - All-America Rose Selection
1966 - American Rose Society : James Alexander Gamble Rose Fragrance Award

→ History of the rose : from the Wild Roses towards a perfect rose.
→ To appreciate the biodiversity of roses, please click here.