Family : Rosaceae
Class : Hybrid Tea

Text and pictures © Giuseppe Mazza

English translation by Ignacio Barrionuevo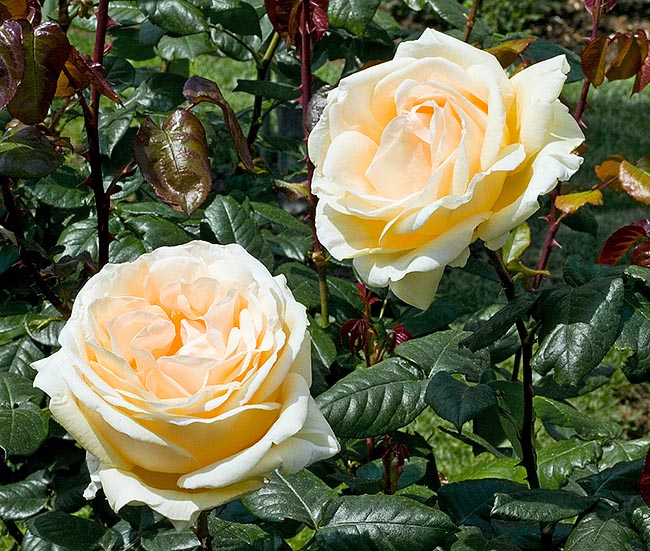 Seeing the dunes of a desert in a rose? It is possible by looking close the games of light and shade showed by the half open petals of 'Tassili'.
This Hybrid Tea, created by Joseph Orard in France in 1993, is a 1 m high and 50 cm wide variety which is particularly resistant to the usual adversities affecting the rose world.
Its flowers, with 30-60 lightly scented petals disposed in a spinning top shape, blossom again, usually isolated in their stems, during the whole vegetative season, with a good recovery after the cutting.
They can well be used as a cut flower for the house or in the flower beds to give them height and flower uniformity.
Variety denomination : ORAju

→ History of the rose : from the Wild Roses towards a perfect rose.
→ To appreciate the biodiversity of roses, please click here.