Family : Rosaceae
Class : Hybrid Tea

Text and pictures © Giuseppe Mazza

English translation by Mario Beltramini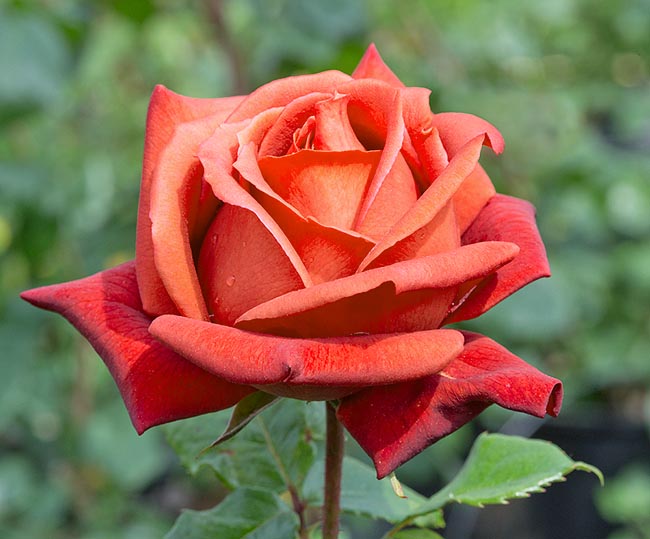 Created in New Zealand in 2001 by Nola M. Simpson and introduced in France by Meilland, 'Terracotta' is a Hybrid Tea that can be recognized from far away, prima facie, due to the unusual sienna colour of the flowers.
Vigourous shrub, with erect posture, that easily surpasses the metre. Has a dense medium green foliage and originates from the crossing of a Hybrid Tea with a Floribunda.
The corollas, isolated or in small clusters, 10-12 cm broad with raised centre, count about 30 petals having a fine endearing fragrance.
A spot of unusual colour in the garden and a good cut flower.
Variety denomination : SIMchoca
Parentage :
'Princesse' × 'Hot Chocolate'
Awards :
2001 - New Zealand Silver Star
2006 - Durbanville Gold Medal

→ History of the rose : from the Wild Roses towards a perfect rose.
→ To appreciate the biodiversity of roses, please click here.