Family : Rosaceae
Class : Climbing Rose, Multiflora

Text and pictures © Giuseppe Mazza

English translation by Peter Thompson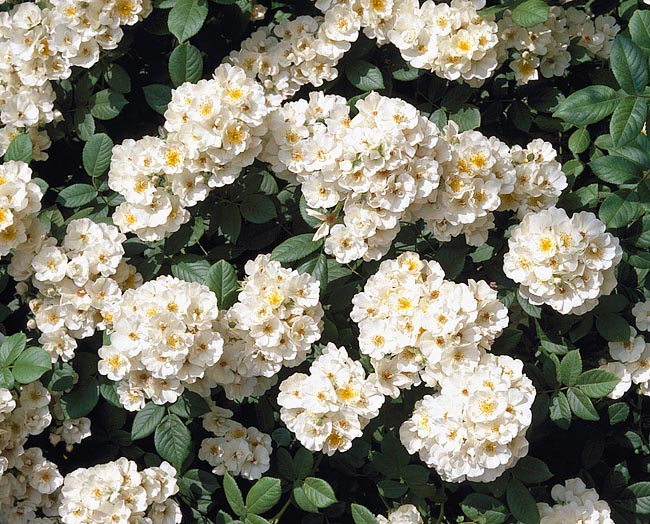 A hybrid of Rosa multiflora created in France by Schmitt, with thick clusters of small, white double flowers, very perfumed.
A splendid old rose which can surpass 4.5 m in height.
Parentage :
Polyantha alba plena sarmentosa × 'Pâquerette'

→ History of the rose : from the Wild Roses towards a perfect rose.
→ To appreciate the biodiversity of roses, please click here.