Family : Rosaceae
Class : Hybrid Tea

Text and pictures © Giuseppe Mazza

English translation by Ignacio Barrionuevo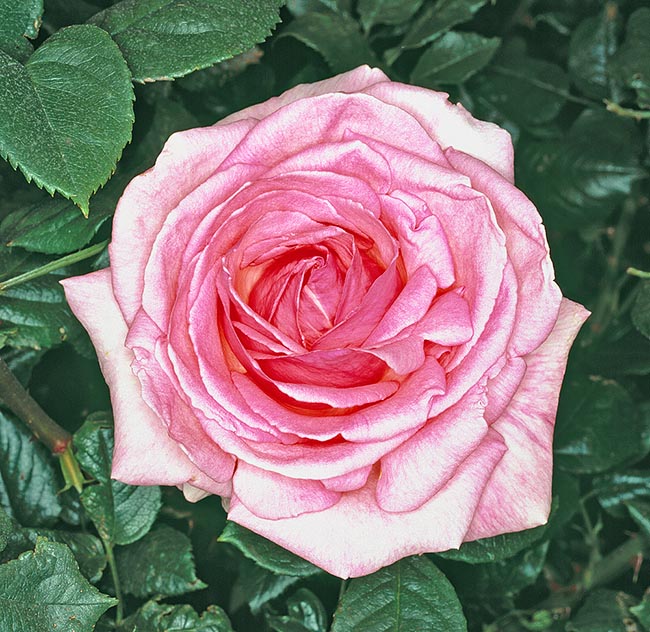 The rose 'Tino Rossi', also known as 'Your Garden' and 'Your Garden Rose', was born in France in 1990 at Meilland's nurseries.
It is dedicated to the famous singer and actor Constantin Rossi, whose stage name was Tino Rossi, the only French artist to have sold more than 500 million discs around the world.
It is a classical Hybrid Tea, with generally isolated flowers 9-11 cm in diameter showing pastel pink petals which fade when they grow older.
It is an intensely scented variety, remontant after the cutting, that can be 90-110 cm tall and has a healthy foliage which is resistant to diseases.
It is an optimal variety for the production of cut flowers.
Variety denomination : MEIcelna
Awards :
1989 - Coupe du parfum (Fragrance Award) Bagatelle Rose Trials

→ History of the rose : from the Wild Roses towards a perfect rose.
→ To appreciate the biodiversity of roses, please click here.