Family : Rosaceae
Class : Hybrid Tea

Text and pictures © Giuseppe Mazza

English translation by Peter Thompson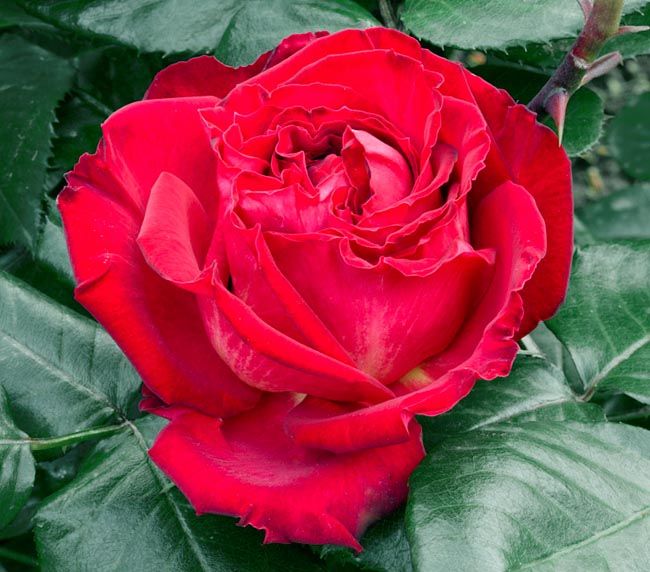 Created in France by Meilland in 1998.
Corolla with 41-80 dark red petals. Strong perfume of apple.
Good resistance to rose black spots.
Variety denomination : MEIlavio, MEIviola
Parentage :
Seed : 'Porta Nigra' × 'Paola'
Pollen : 'William Shakespeare'
Awards :
1997 - Monza Silver Medal

→ History of the rose : from the Wild Roses towards a perfect rose.
→ To appreciate the biodiversity of roses, please click here.