Family : Rosaceae
Class : Hybrid Tea

Text and pictures © Giuseppe Mazza

English translation by Ignacio Barrionuevo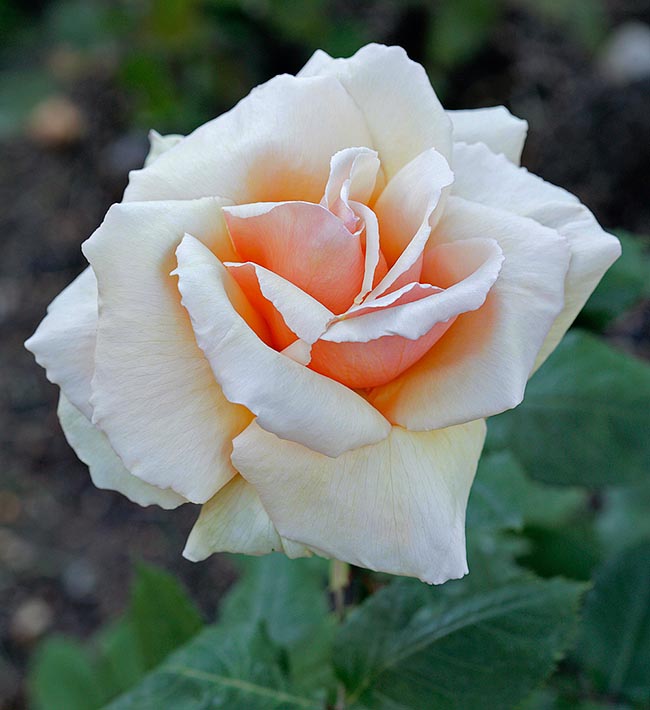 Created in France by Joseph Orard in 1995, 'Triolet' is a Hybrid Tea also known as 'Tanned Beauty' which was successful in South Africa, where it was introduced by Ludwig's Roses.
The shrub, with an upright posture, can reach 90-110 cm tall. It has a light resistance to diseases and tolerates half shade.
The flowers, usually isolated, are very scented, with petals showing an orange-apricot colour in their centre which fades into cream shades towards the margins.
They can easily be used as cut flowers thanks to the length of their stem, and bloom again, after the cutting, several times until the first frosts arrive, when the plant loses its leaves while in its winter rest.
Variety denomination : ORAdon

→ History of the rose : from the Wild Roses towards a perfect rose.
→ To appreciate the biodiversity of roses, please click here.