Family : Rosaceae
Class : Modern shrubby rose

Text and pictures © Giuseppe Mazza

English translation by Ignacio Barrionuevo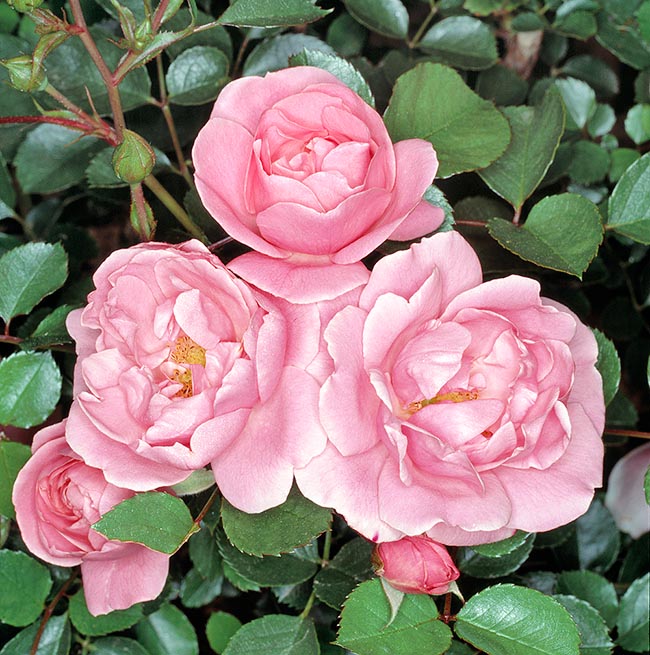 'Vent d'Eté' is a landscape rose created in Germany by Reimer Kordes in 1985.
The light pink flowers, gathered in small clusters, show some twenty scented petals, but are mostly distinguished by their wavy contour which makes them great cut flowers.
The shrub, 60-80 cm high, with dark green leaves which are resistant to the diseases, can grow 120 cm in diameter, an ideal appearance for using it as a ground cover rose, in hedges or as a colour spot in the garden.
Blooms several times during the vegetative season and needs warmth and sun for it to show at its best.
Variety denomination : KORlanum
Parentage :
'The Fairy' × Seedling
Awards :
1987 - Anerkannte Deutsche Rose Novelty Trials ; Royal National Rose Society Show
1989 - 1er Prix Bagatelle Rose Trials

→ History of the rose : from the Wild Roses towards a perfect rose.
→ To appreciate the biodiversity of roses, please click here.