Family : Rosaceae
Class : Moss

Text and pictures © Giuseppe Mazza

English translation by Peter Thompson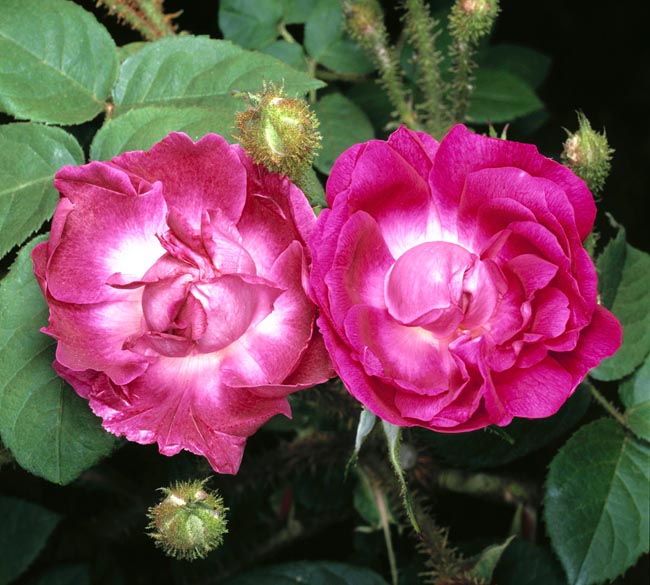 Old Rose.
A Moss Rose, created in France in 1855 by Jean Laffay.
Up to 50 mauve petals, very fragranced, slightly lighter on the underside.
Can attain up to 2.5 m in height, and sometimes the inflorescences are so dense and heavy that they require support.

→ History of the rose : from the Wild Roses towards a perfect rose.
→ To appreciate the biodiversity of roses, please click here.