Family : Rosaceae
Class : Old Rose

Text and pictures © Giuseppe Mazza

English translation by Mario Beltramini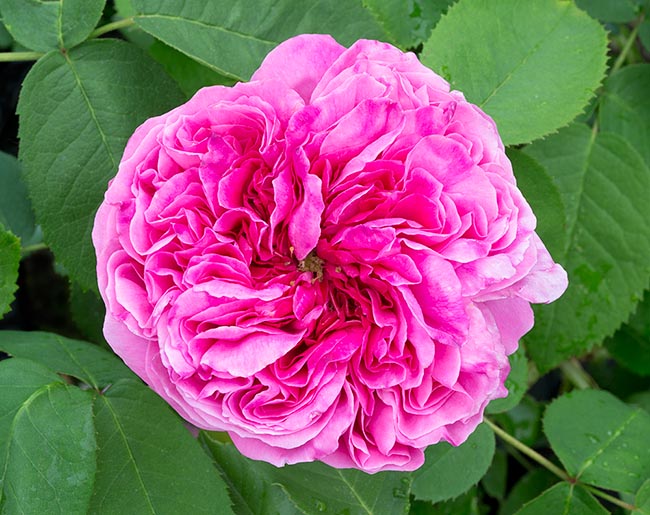 The rose 'Yolande d'Aragon', known also as 'Iolande' was born in France in 1843 and is considered by many as Jean-Pierre Vibert's most beautiful creation.
It is a remontant hybrid dedicated to the Duchess Yoland of Aragon, born in Zaragoza around the 1380 and passed away in France in 1442, wife of Louis II of Anjou.
It seems that it comes from a seed of 'Belle de Trianon', a remontant Rosa × damascena of 1826 of Prévost/Vibert.
The pale green leaves evoke a clear kinship with the Rosa chinensis, but it shows also the characters of the Rosa gallica so much that some classify it among the Portland roses.
Dense and vigourous shrub that reaches the 150 cm of height. The flower, very fragrant, reaches the 10 cm with a corolla, divided in quarters, initially spherical then flat, dense of pink petals tending to magenta towards the centre.
After the rich May blooming it is again in bud with isolated flowers until the first autumn cold days.
A charm of other times that goes straight to the heart.

→ History of the rose : from the Wild Roses towards a perfect rose.