Family : Rosaceae
Class
:
Damask Rose

Text and pictures © Giuseppe Mazza

English translation by Peter Thompson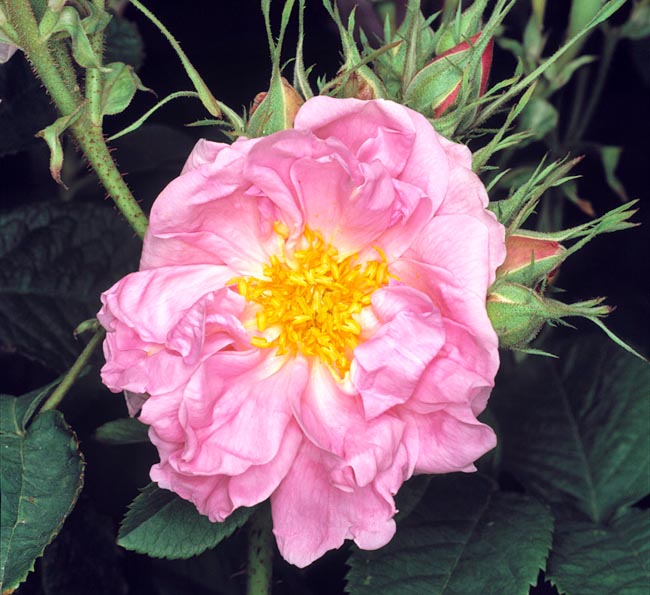 Old Rose.
A very fragranced Damask Rose known to us before 1551.
It flowers in the spring or during the summer, with petals which bear a very unstable coloration. This can be intense pink, light pink, or the two together, sometimes in stripes.
A tall shrub, up to 2 m high, which is relatively tolerant in the shade.

→ History of the rose : from the Wild Roses towards a perfect rose.
→ To appreciate the biodiversity of roses, please click here.