Nouveau Musée National
Musée d'Anthropologie préhistorique
Shows and culture
Panoramic views and giant photos visible on three grades of enlargement
© Dr Giuseppe Mazza
The reproduction even partial of the photos without the author's written permission is forbidden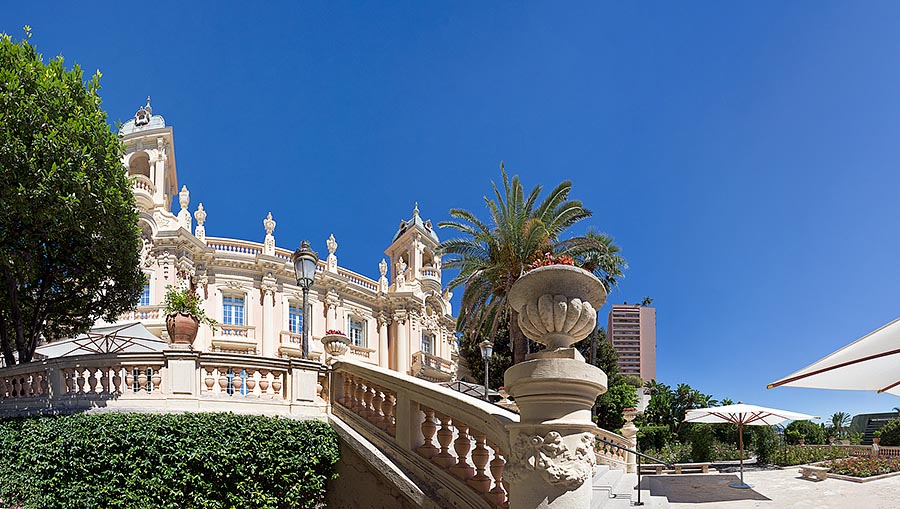 Nowadays, Villa Sauber hosts the Nouveau Musée National de Monaco

Exhibition dedicated to Léon Bakst – Scheherezade Room

Exhibition dedicated to Léon Bakst – Room in homage to Thamar and Narcisse with costumes and drawings

Exhibition dedicated to Léon Bakst – Daphnis et Chloé Room

Exhibition dedicated to Léon Bakst – Ivan the Terrible Room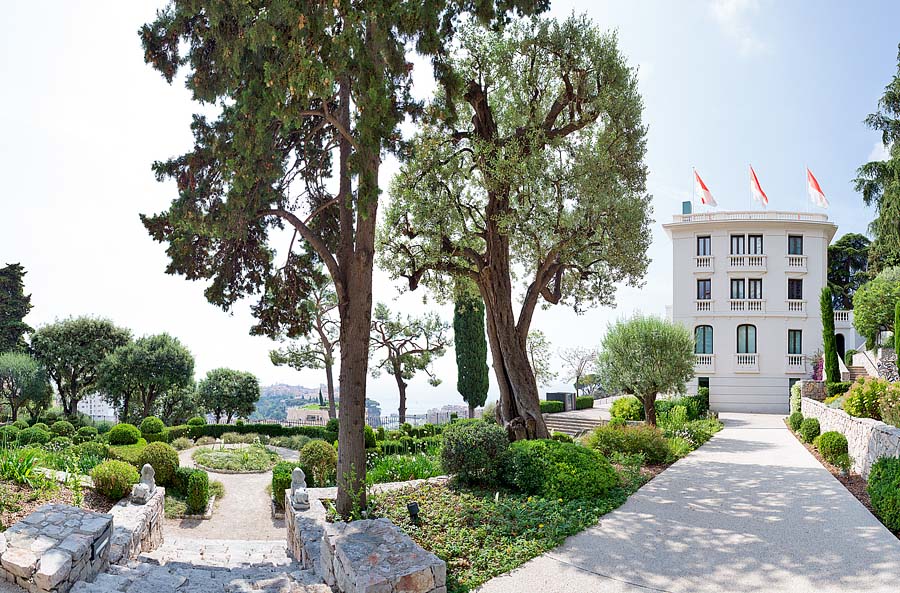 Other exhibitions of the Nouveau Musée National are held at Villa Paloma, framed by cypresses and olive trees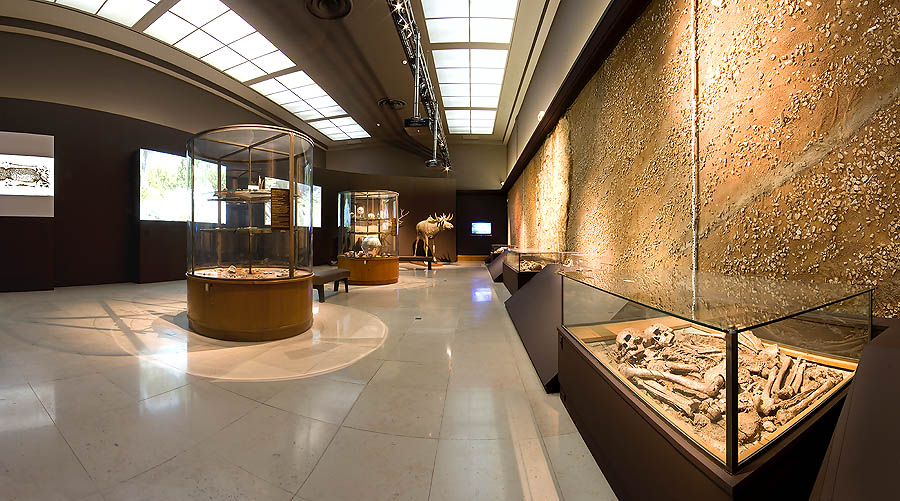 A room in the Monaco Prehistoric Anthropology Museum at the Jardin Exotique. On the right, a double tomb, called of the "Grimaldi Negroids" (Children Cave, Balzi Rossi, Liguria). Recent studies have actually shown that these skeletons belong to the Cro-Magnon human group.

The "Great Cro-Magnon" tomb, dated of about 25.000 years BC (Gravettian culture). Researches by L. de Villeneuve, 1902 (Children Cave, Balzi Rossi, Liguria). It's a great sized man (about 190 cm), to whom are associated several objects: some quite big flint blades, a deer antler, a carved stone and a flat stone covered with ocher. These objects have been purposedly placed by the body and show, unambiguously, the metaphysical and religious side of these Upper Paleolithic populations.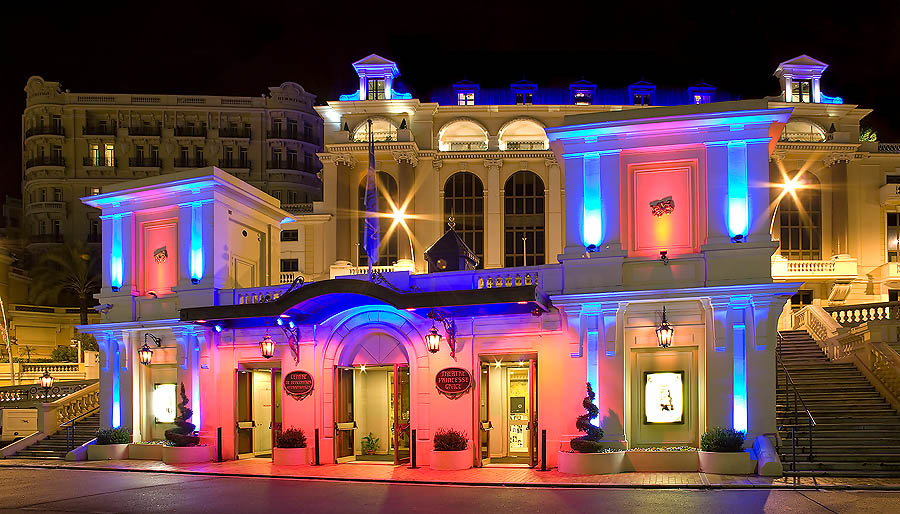 Princess Grace Theatre and the International Meetings Centre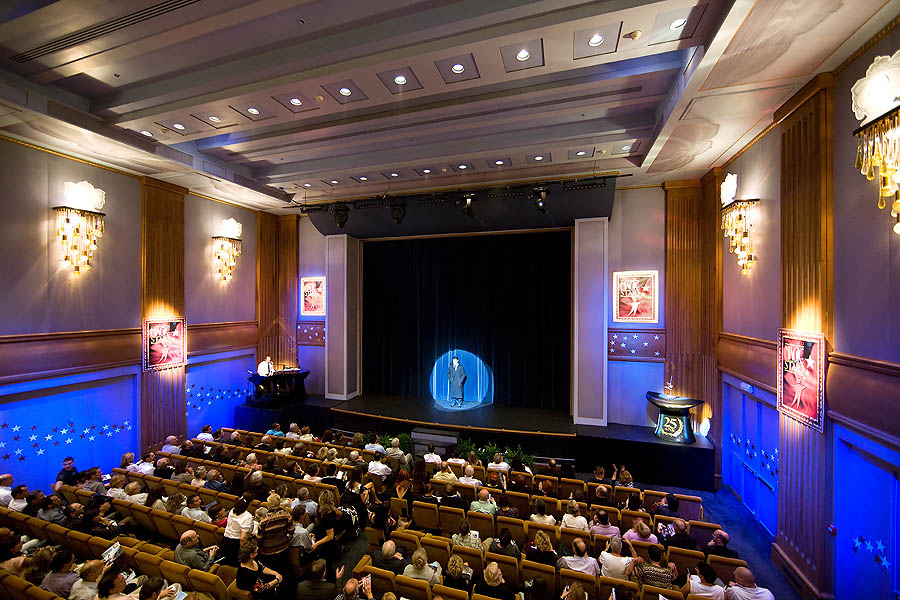 The interior of the Princess Grace Theatre at the Monte-Carlo Magic Stars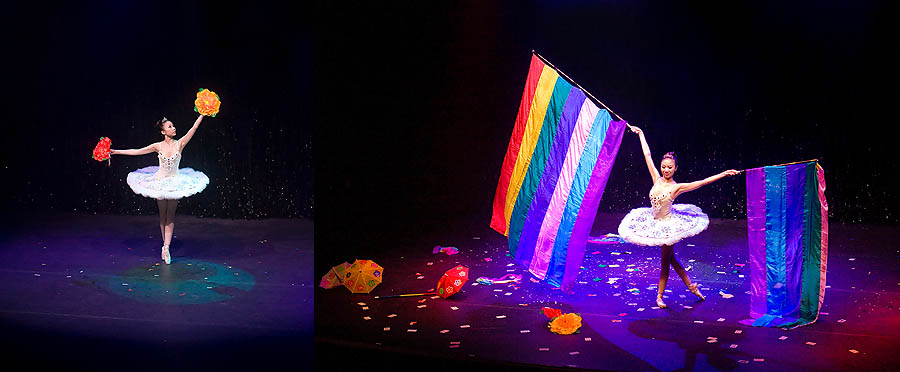 Monte-Carlo Magic Stars : two hours are needed for preparing the dress of Ma Yanyan, specialist in manipulation, who, while dancing, displays flowers, decks, ribbons, parasols and even two flags.

Monte-Carlo Magic Stars : the great Italian illusionist Alberto Giorgi conceals the head of his splendid assistant into a cube on fire.

Monte-Carlo Magic Stars : the great German illusionist Julius Frack in a spectacular levitation performance.

Monte-Carlo Magic Stars : Phillippart, exuberant general magic master offers us an appearance. He closes a dolly inside a cage, covers it with a cloak, the cage lifts and Anja, his nice assistant, appears.

Monte-Carlo Magic Stars : Philippart gets between the beholders, chooses a volunteer and with a dagger, stabs, smiling, his throat without harming him.

Monte-Carlo Magic Stars : Laurent Beretta, famous master in general magic, comes out from a framework and then imprisons there a thief who had entered his study.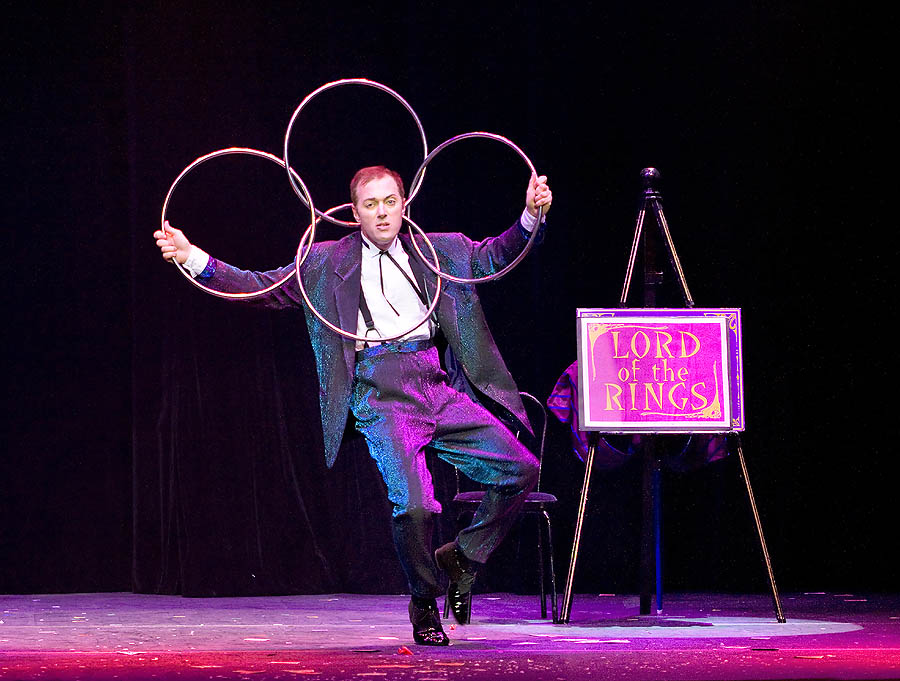 Monte-Carlo Magic Stars : Comic magic is also present. Charlie Frye here, in his own way, undertakes several exercises, among which the Chinese rings.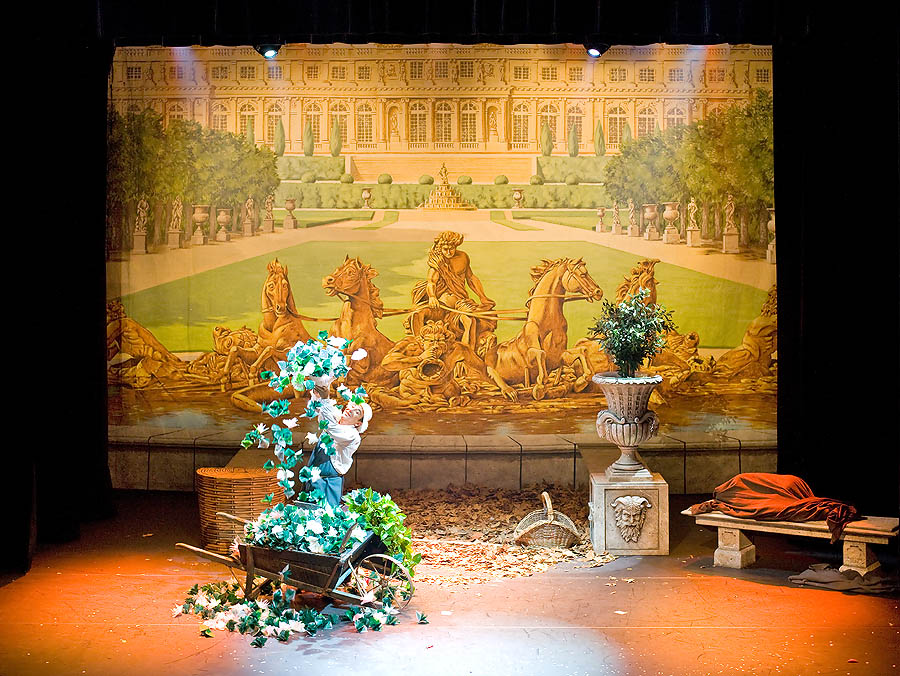 Monte-Carlo Magic Stars : The great French illusionist Dani Lary extracts cascades of flowers from an old rolled newspaper and disappears, several times, for re-appearing in the opposite side of the stage.

Monte-Carlo Magic Stars : The music animator Frank Wilson, left, and the artists Dani Lary, Philippart & Anja, Laurent Beretta & Cécile Medour, Cindy Keller, Roxanne, Julius Frack, Topas, Soma, Alberto Giorgi & Carolina, Ma Yanyan, Charlie Frye & Diana, Julien Manry, Senzo and La Cie de l'Escadrille of the 25th Monte Carlo Magic Stars greet the audience.