Family : Rosaceae
Class : Rugosa Hybrid

Text and pictures © Giuseppe Mazza

English translation by Peter Thompson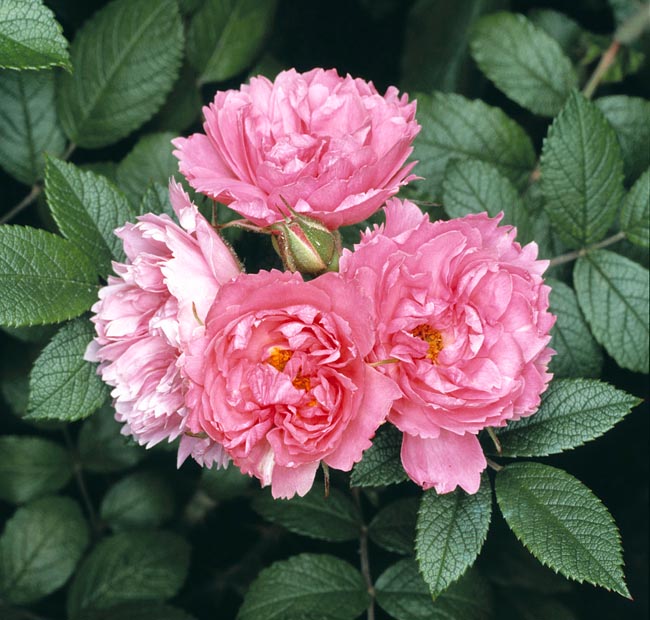 Old Rose.
A hybrid of Rosa rugosa , discovered by Grootendorst in Holland in 1923.
It was born as a sport of 'F. J. Grootendorst', a red, scented rose, created in 1918 by De Goey.
It is not a particularly stable change, however, as its 25-30 pinkish petals turn red or show both colours at the same time.
Very resistant to disease
Awards :
1999 - Classic Shrub Rose : Northeast Georgia Rose Society - Tallahassee Area Rose Society
1999 - Victorian : Salem Rose Society
2000 - Classic Shrub Rose : Del-Chester Rose Society - Greater Rochester Rose Society - Marin Rose Society - Philadelphia Rose Society
2001 - Classic Shrub Rose : Fair Friends of the Rose - Great Lakes District - Greater Harrisburg Rose Society - Reno Rose Society

→ History of the rose : from the Wild Roses towards a perfect rose.
→ To appreciate the biodiversity of roses, please click here.