Familia : Rosaceae
Clase : Híbrido de Rugosa

Texto y fotos © Giuseppe Mazza

Traducción en español de Susana Franke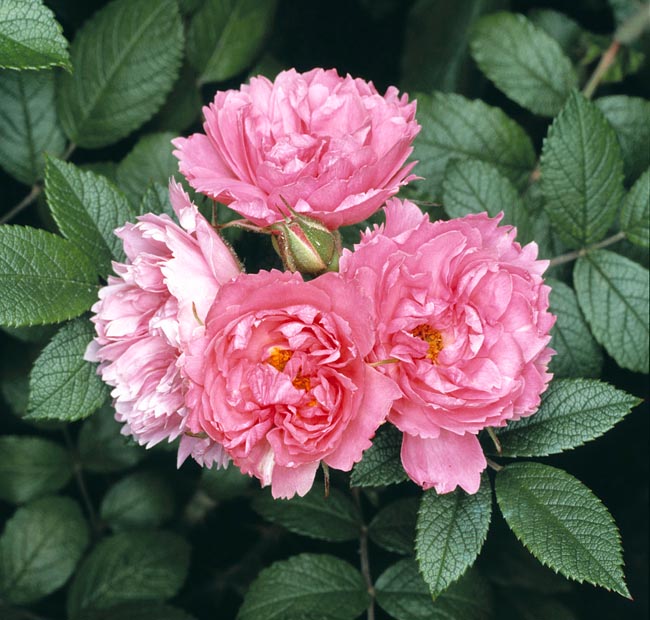 Rosa Antigua.
Rosa híbrida de Rosa rugosa , descubierta por Grootendorst in Olanda en 1923.
Nace como mutación de 'F. J. Grootendorst', una rosa roja, perfumada, creada en 1918 por De Goey.
Pero no se trata de mutaciones muy estables, porque a veces sus 25 - 30 pétalos rosas retornan rojos, o presentan contemporáneamente los dos colores.
Muy resistente a las enfermedades.
Premios :
1999 - Classic Shrub Rose : Northeast Georgia Rose Society - Tallahassee Area Rose Society
1999 - Victorian : Salem Rose Society
2000 - Classic Shrub Rose : Del-Chester Rose Society - Greater Rochester Rose Society - Marin Rose Society - Philadelphia Rose Society
2001 - Classic Shrub Rose : Fair Friends of the Rose - Great Lakes District - Greater Harrisburg Rose Society - Reno Rose Society

→ Historia de la Rosa : de las Rosas Botánicas hacia una rosa perfecta.